Welcome to San Vigilio in Marebbe
Confortable apartments close to the ski slopes of Kronplatz
Laid down in a comfortable valley of green fields, surrounded by flourishing woods of conifers, that from the gentle slopes will guide you to the mountain chain which embraces the village. Just a few holiday resorts in South Tyrol and in the Dolomites can be proud of a landscape such as the one of San Vigilio di Marebbe. During every season, the Plan de Corones Residence is the ideal solution to spend your holidays in Val Badia. Our brand new apartments will be your perfect partner in order to make the most of the thousands chances offered by the territory.
If your mind is already wandering around, then it is time for you to step by and join us!
Yours faithfully, Zingerle Family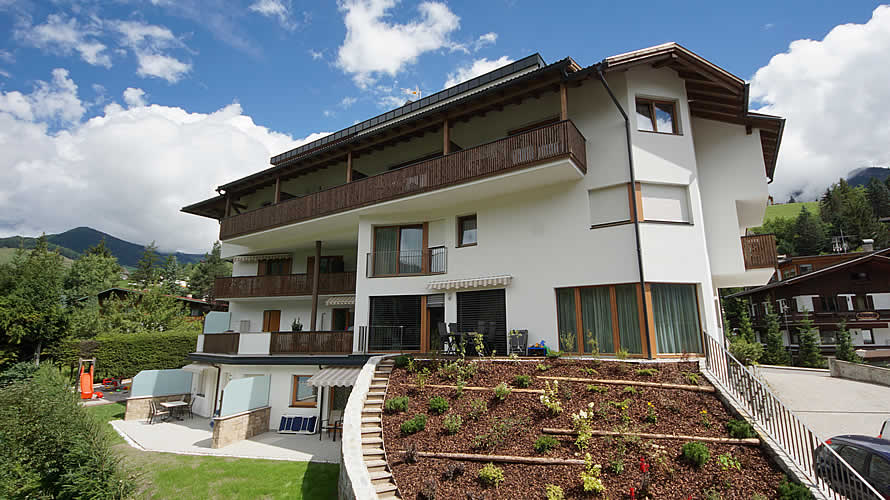 Residence S.Vigilio di Marebbe
Are you looking for an apartment in a strategic position, close to the ski slopes and with a perfect accessibility for excursions and trekking? Residence Plan de Corones is the one for you! Structure and services are renovated with many different news, such as the panoramic sauna for exclusive moments of pure relax, recreation rooms for your children and the breakfast services.
Residence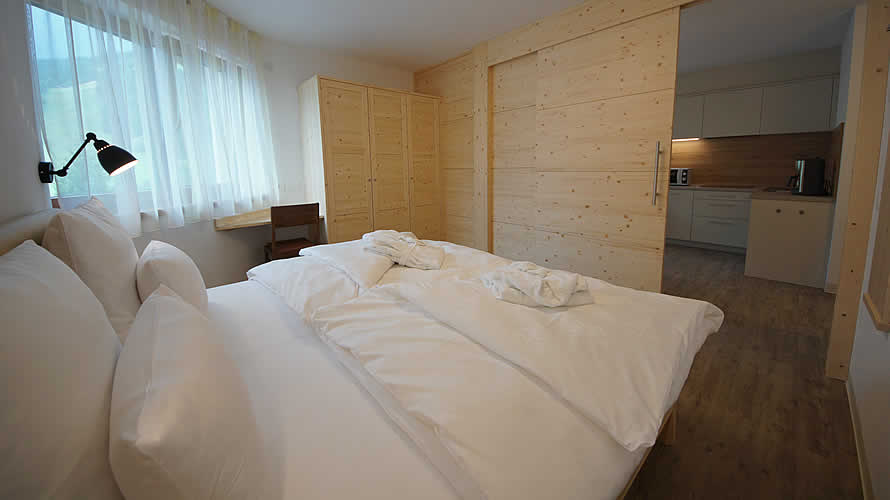 Apartments Plan de Corones
From the very first moments you will enter your apartment, you will immediately feel at your ease. Bright, spacious, well furnished and equipped apartments ready for every kind of need. Five types dedicated to those who travel in couple, for families with children and for those who desire also an additional comfort. Let your thoughts wander and rest for you own pleasure, in order to start with a boost of energy your days in San Vigilio in Marebbe.
Apartments
Our strengths
vast apartments with balconies or terraces, ideal for families, from 2 to 8 people
familiar and friendly atmosphere in order to let you feel at home
apartments directly in front of the ski slopes of Kronplatz, just 2 minutes away on foot
upon request, room service for breakfast to be delivered in the apartments as well
recreation room for your children's fun
sauna and relax zone with a view on the Dolomites and panoramic terrace
a renovated residence with new spaces and improved services at disposal
uncontaminated nature, infinite excursions, promenades, and many more activities on hand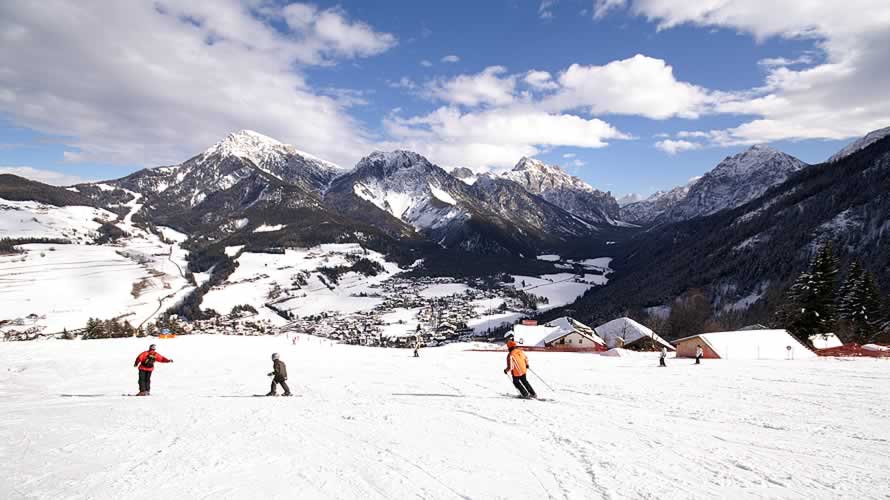 Emotions in South Tyrol
At 1200 m of altitude an idillyc jewel set among the most amazing mountains in the world: the Dolomites. Breath-taking mountains like the Piz da Peres, the Muntejela de Senes and the Sas dla Porta, the natural park of Fanes-Senes-Braies, UNESCO heritage, cutting edge services, typical Ladin cuisine and reception. At Al Plan de Mareo everything smells like nature.
San Vigilio di Marebbe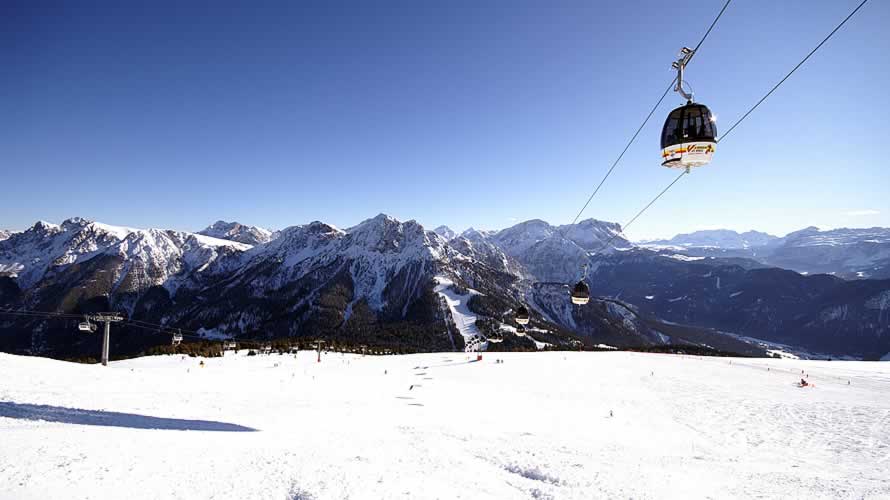 Activities in the Dolomites
It is hardly possible to discover a better place where is possible to practice sports. Here, nature is the real main character. Ski on the perfectly well equipped slopes, walking on panoramic promenades, biking in front of colours explosions, climbing on the Dolomia and get regeneration at tight contact with nature. Here you will find something more every single day, here you will feel the best South Tyrol has to offer to you.
Active holiday